Discover the Benefits and Choose Accesa Health for Superior Service and Quality
Unwanted body hair can be a nuisance and a source of frustration for many people. Shaving, waxing, and plucking can be time-consuming, painful, and often provide only temporary results. Thankfully, advancements in technology have brought us a more efficient and long-lasting solution: laser hair removal. In this blog post, we will delve into the benefits of laser hair removal, provide data and statistics to support its effectiveness, and introduce Accesa Health as your local expert in laser hair removal services, utilizing Candela, the gold standard for laser hair removal of all skin types.
Benefits of Laser Hair Removal
Long-lasting Results
Unlike traditional hair removal methods that offer only temporary results, laser hair removal provides long-lasting effects. It targets the hair follicles, reducing their ability to produce new hair growth. With each session, the treated area becomes increasingly hair-free, leading to smoother and silkier skin.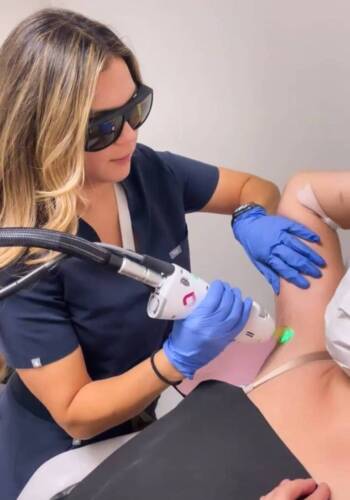 Precision and Versatility
Laser hair removal technology allows for precise targeting, ensuring that only the unwanted hair follicles are affected while leaving the surrounding skin undamaged. Additionally, it is suitable for various body areas such as the face, underarms, bikini line, legs, and more.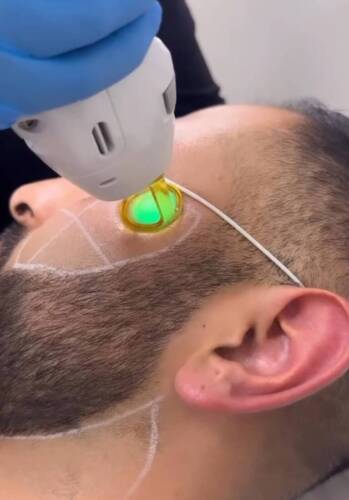 Time and Cost-Effective
Over time, laser hair removal proves to be a cost-effective solution compared to the ongoing expenses of razors, waxing appointments, and depilatory creams. Additionally, the treatment sessions are relatively quick, depending on the size of the area being treated, saving you valuable time.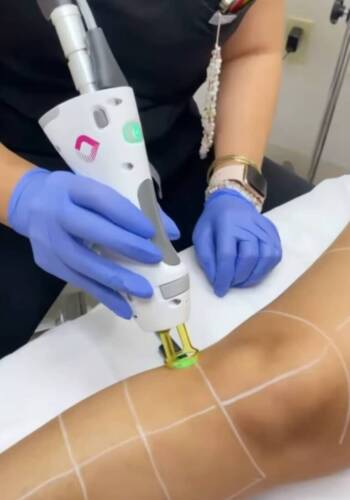 Data and Statistics
Numerous studies and statistics demonstrate the effectiveness and popularity of laser hair removal:
According to the American Society of Plastic Surgeons, laser hair removal procedures increased by 51% between 2012 and 2018.
A study published in the Journal of Cosmetic Dermatology found that laser hair removal provided a permanent hair reduction of 64% after just three sessions.
The Journal of Clinical and Aesthetic Dermatology published a study indicating that laser hair removal has an average patient satisfaction rate of 82.8%.
Why Choose Accesa Health for Laser Hair Removal?
Accesa Health is an established health, wellness, and beauty clinic having served over 10,000 patients in the surrounding Torrance, Long Beach, South Bay, and greater Los Angeles area in CA. Our team is your local expert when it comes to laser hair removal, providing high-quality services and utilizing the Candela laser system, the gold standard for laser hair removal of all skin types. Here's why you should trust Accesa Health: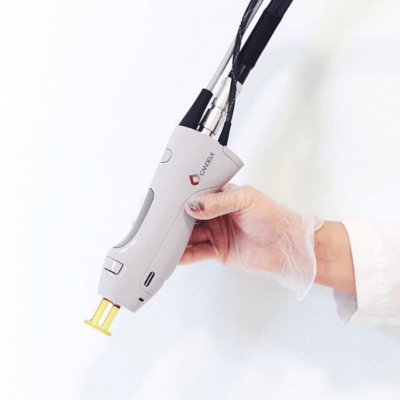 Candela Laser System
While other clinics may save costs with lower-tier laser machines, Accesa Health is focused on superior outcomes and employs the top-of-the-line Candela Gentle Max Pro Plus. The Candela laser system is the #1 dermatologist-recommended brand for laser hair removal, renowned for its advanced technology and outstanding results. It ensures optimal effectiveness and safety while catering to various skin types and tones.
Expertise and Experience
Accesa Health's team of trained professionals possesses extensive experience and expertise in performing laser hair removal treatments. They understand the unique needs and concerns of each client, providing tailored solutions for optimal results.
Superior Customer Service
Accesa Health is committed to providing exceptional customer service. From the moment you step into their clinic, you'll be greeted with warmth and professionalism. The knowledgeable staff will guide you through the process, answering any questions or concerns you may have.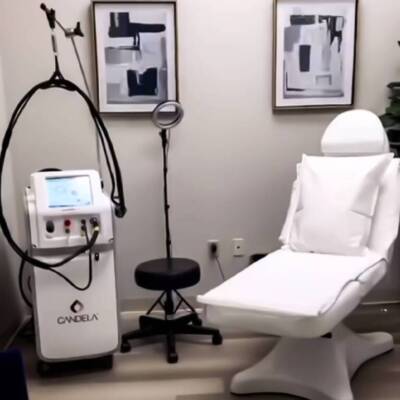 Laser hair removal offers a convenient, long-lasting solution to unwanted body hair. With its precision, versatility, and cost-effectiveness, it has become a popular choice for individuals seeking smooth and hair-free skin. When it comes to laser hair removal, trust Accesa Health as your local expert. Our utilization of the Candela laser system, combined with our dedication to superior customer service, ensures a high-quality and satisfying experience. Visit the Accesa Health Laser Hair Removal page to start your journey towards hair-free confidence today.